In the Dominican Republic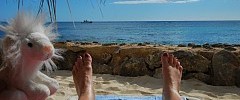 In der Dominikanischen Republik hieß es eine Woche lang, Sonne, Strand und Meer genießen.
En la República Dominicana hemos disfrutado de una semana de duración el sol, playa y mar.
In the Dominican Republic we have enjoyed a week-long sun, beach and sea.
En République dominicaine une semaine nous avons profité de soleil, plage et mer.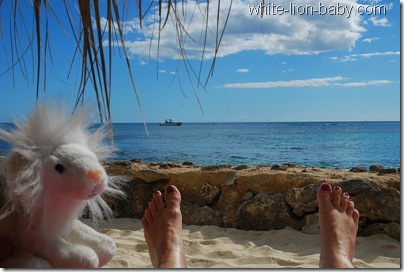 Der Lieblingsplatz war schnell entdeckt.
El hermoso lugar favorito en la playa fue descubierto rápidamente.
The haunt was quickly discovered.
L'endroit préféré à la plage a été rapidement découvert.
Wobei wir mittags in den Schatten unter den Schirm mussten.
Pero estábamos en el mediodía en la sombra bajo de la sombrilla.
But at noon we had to lie under the parasol.
Mais à midi nous avons été dans l'ombre d'un parasol.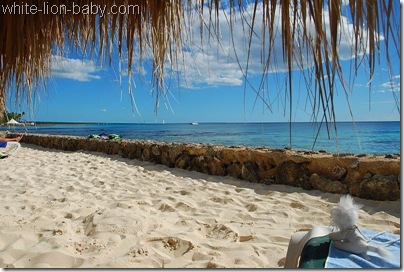 Und die Aussicht hier war einfach unvergleichlich.
Y la vista desde aquí es simplemente incomparable.
And the view here was simply incomparable.
Et ici la vue est tout simplement incomparable.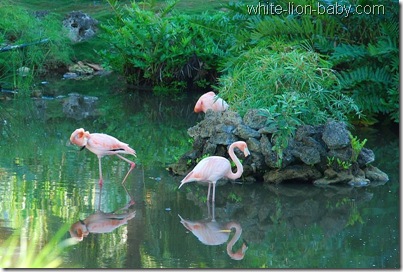 Die Anlage war auch toll, inzwischen gab es drei Flamingos.
Los jardines del hotel eran muy bien también, mientras tanto había tres flamencos.
The gardens at the hotel were also very beautiful, meanwhile there were three flamingos.
Les jardins de l'hôtel étaient aussi très joli, en attendant il y avait maintenant trois flamants.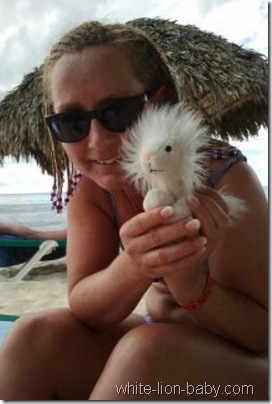 Und zum Schluss gab es noch ein kleines Quiz!
Y al final todavía había un pequeño quiz!
And finally, there was still a little quiz!
Et à la fin il y avait encore un petit quiz !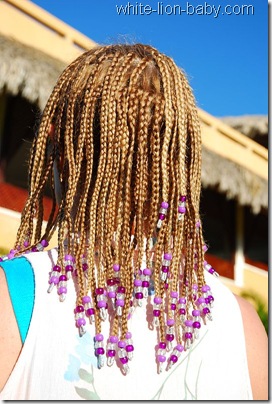 Schätzt die Anzahl von Sylvies Zöpfen!!
Ergebnis: Es waren 60 Zöpfe und gewonnen hat Tati H. aus Berlin
¿Cuántos trenzas hizo Sylvie aquí en la cabeza?
Solución: Hubo 60 trenzas y ganó Tati H. de Berlin
Estimates the number of Sylvie's braids!
Solution: There were 60 braids and the winner is Tati H. from Berlin
Estime le nombre de tresses de Sylvie!
Solution: Il y avait 60 tresses et le quiz a gagné Tati H. de Berlin