In Luxemburg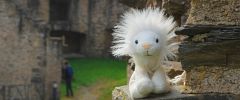 In Richtung Luxemburg startete unsere Wohnmobil-Tour. Währenddessen habe ich ein kleines Löwen-Tagebuch geschrieben…
En direction de Luxembourg notre tour de camping-car partait. Pendant ce temps j'ai écrit un petit journal de lion…
In the direction of Luxembourg our camper tour started. Meanwhile I have written a small lion's diary…
Nuestra excursión de autocaravana salíamos en dirección a Luxemburgo. Durante este tiempo he escrito un diario de león pequeño…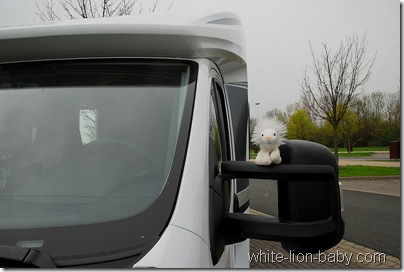 Ab und zu mal eine Pause musste schon sein.
De temps en temps, donc une pause devait déjà être.
Now and again sometimes a rest had to be already.
De vez en cuando una pausa tenía que ser ya.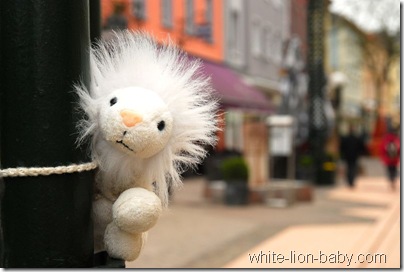 Von Trier aus ging es rüber ins Großherzogtum Luxemburg.
De la ville de Trèves nous allions de ce côté-ci dans le grand-duché Luxembourg.
From Trier we drove over here in the Grand Duchy Luxembourg.
De Trier íbamos en el gran ducado Luxemburgo.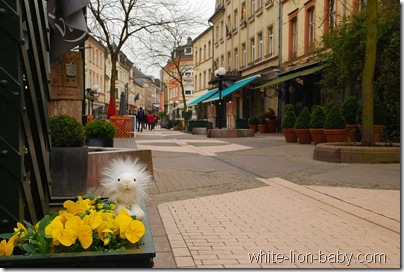 Zuerst haben wir Echternach besucht.
D'abord nous avons visité Echternach.
First we have visited Echternach.
Al principio hemos visitado Echternach.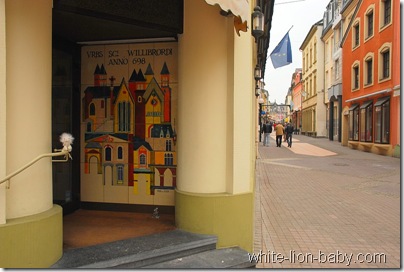 Echternach ist die älteste Stadt in Luxemburg.
Echternach est la ville la plus âgée à Luxembourg.
Echternach is the oldest town in Luxembourg.
Echternach es la ciudad más vieja en Luxemburgo.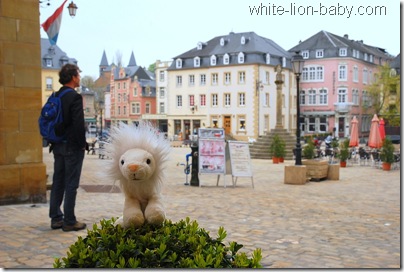 Hübsche Häuser standen rund um den Marktplatz.
Les maisons jolies se trouvaient autour de la place du marché.
Pretty houses stood all around the marketplace.
Casas bonitas estaban alrededor de la plaza de mercado.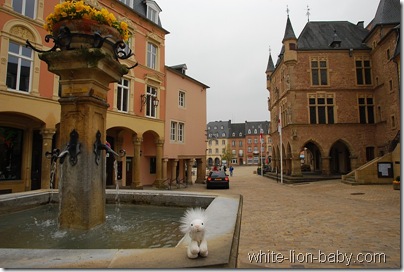 Übrigens werden in Luxemburg drei Amtssprachen gesprochen: französisch, luxemburgisch und deutsch!
D'ailleurs trois langues administratives sont parlées à Luxembourg: français, luxembourgeois et allemand!
By the way, three official language are spoken in Luxembourg: in French, in Luxembourgian and in German!
Por cierto tres lenguas oficiales son habladas en Luxemburgo: ¡francés, luxemburgués y alemán!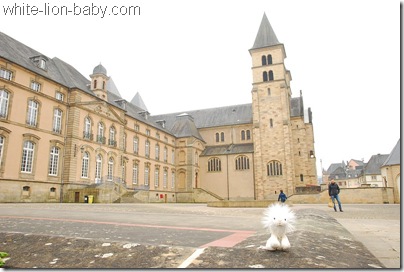 Hier befanden wir uns auf dem Ehrenplatz an der Basilika.
Ici nous nous trouvions sur la place d'honneur à la basilique.
Here we were on the place of honour at the basilica.
Aquí nos encontrábamos en el lugar de honor en la basílica.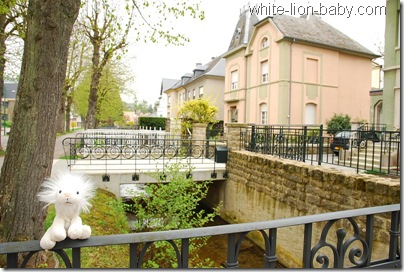 Weiter ging es ein wenig aus dem Ortskern heraus.
Nous sortions plus loin peu du noyau local.
Further we walked a little out of the city centre.
A continuación Paseábamos un poco fuera del centro de la ciudad.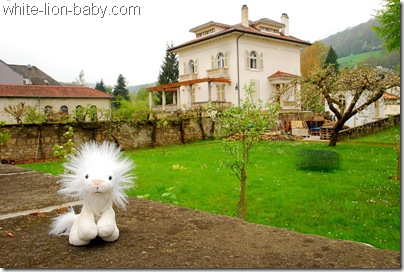 Sehr schöne Villen gab es hier.
Il y avait ici les beaucoup belles villas.
There were very nice villas here.
Había aquí villas muy hermosas.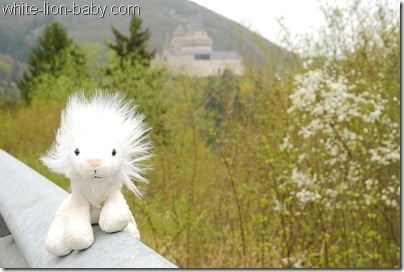 Im Hintergrund ist Schloss Vianden zu sehen, unser nächstes Ziel.
En arrière-plan le château Vianden est à voir, notre prochain objectif.
In the background one can see the castle of Vianden, our next aim.
En segundo plano el castillo Vianden debe ser visto , nuestra próxima meta.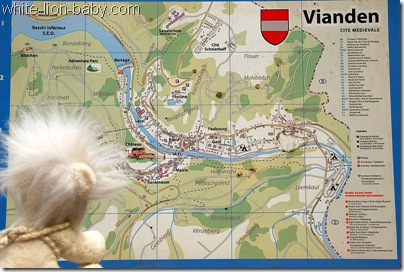 Prima, ein Plan zur Orientierung!
Super, un plan d'orientation!
Great, a plan to the orientation!
¡Muy bien, un plan para la orientación!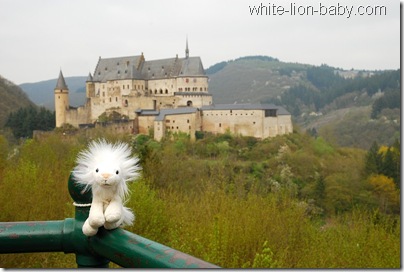 Das imposante Schloss zählt zu den größten und schönsten Europas aus der romanischen und gotischen Zeit.
Le château imposant est l'une de la plus grande et plus belle Europe du temps roman et gothique.
The imposing castle counts to the biggest and nicest Europe from the Romanesque and Gothic time.
Próximamente el texto español restante viene…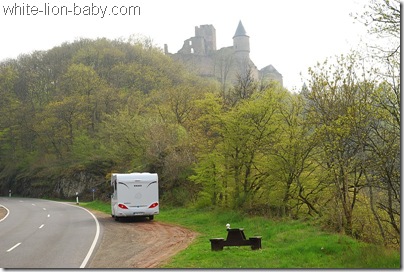 Das letzte Ziel für diesen Tag war noch Burg Bourscheid.
Le dernier objectif pour ce jour était encore château Bourscheid.
The last aim for this day was still castle Bourscheid.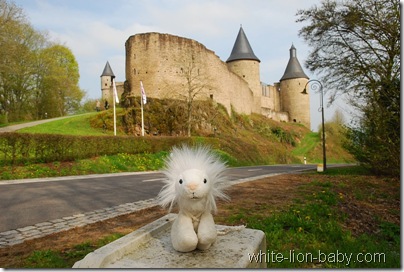 Diese Burgruine wollten wir uns etwas näher anschauen.
Ce ruine de château, nous voulions voir un peu plus près.
This ruin of the castle we wanted to look a little more closer.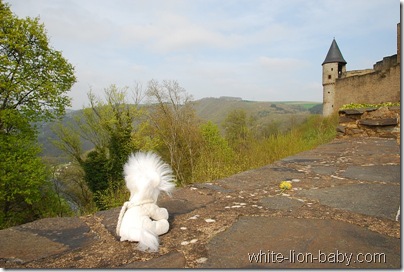 Sie ist sehr hoch auf einem Felsvorsprung gelegen.
Elle est située très en haut sur une avance de rocher.
She has lain very high on a rock spur.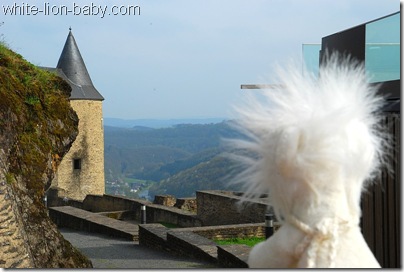 Dadurch hat man einen herrlichen Blick über die Ardennen.
Ainsi on a un regard magnifique sur les Ardennes.
Thereby one has a magnificent look about the Ardennes.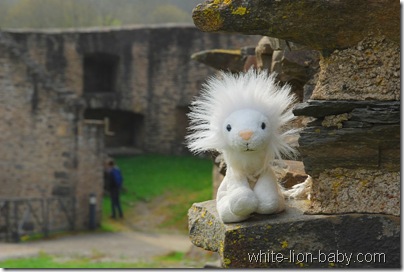 Viele Eindrücke für einen Tag, am nächsten Tag wartete die Stadt Luxemburg auf uns.
Beaucoup d'impressions pour un jour, le lendemain, la ville de Luxembourg nous attendait.
Many impressions for one day, the next day the capital of Luxembourg waited for us.