In Villandry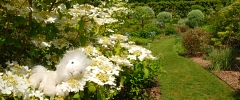 Auf unserer Schlössertour ging es nach Azay-le-Rideau weiter in Richtung Norden zum Schloss Villandry.
Sur notre tour de châteaux, ça allait à Azay-le-Rideau plus loin en direction du nord au château Villandry.
On our castle tour we went to Azay-le-Rideau further in the direction of the north to the castle Villandry.
Según Azay-le-Rideau en nuestro tour del castillo, continuamos norte al castillo de Villandry.
Bilder für die vergrößerte Ansicht einfach anklicken!
Des images pour l'avis agrandi simplement cliquent!
Pictures for the enlarged view simply click!.
¡Imágenes para la opinión aumentada simplemente hacen clic!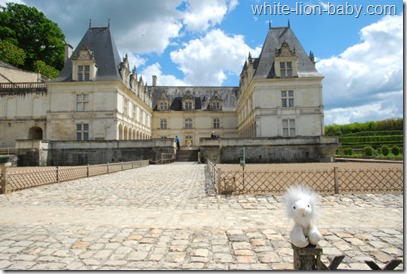 Ankunft in Schloss Villandry
Arrivée dans le château Villandry
Arrival in castle Villandry
Llegada al Chateau de Villandry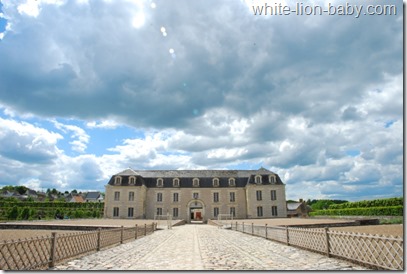 Das sogenannte Hühnerhof-Nebengebäude
Une annexe (basse-cour)
An outbuilding (chicken run)
Una dependencia (gallinero)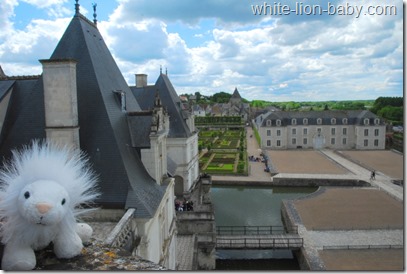 Von hier aus konnte man u.a. den Schlossgraben sehen.
A partir d'ici on pouvait aussi voir le fossé de château.
From here one could also see the castle ditch.
También el foso de Castillo podría verse desde aquí.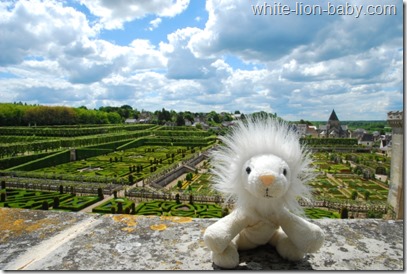 Im Hintergrund befindet sich der Ziergarten.
En arrière-plan se trouve le jardin de décoration.
In the background there is the ornamental garden.
En el fondo es el jardín ornamental.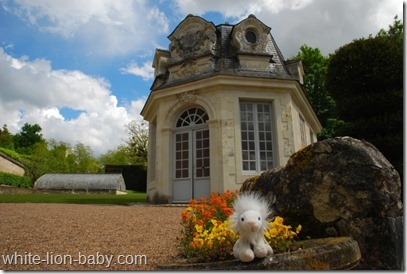 Der Audienz-Pavillon
Le pavillon de l'Audience
The pavilion of Audience
El pabellón de la Audiencia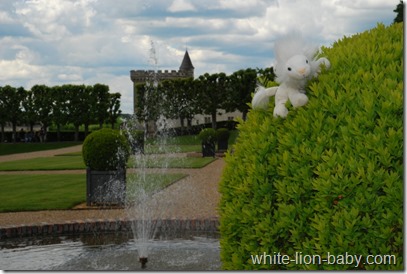 Im Wassergarten
Dans le jardin d'eau
In the water garden
El jardín de agua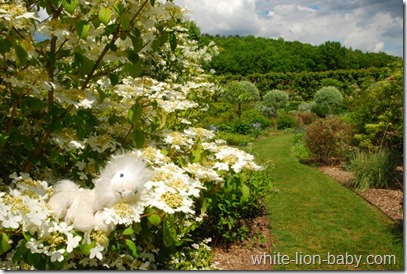 Schön träumen konnte ich im Wolkenzimmer des Sonnengartens.
Bien je pouvais rêver dans la chambre de nuages du jardin de soleil.
Nice I could dream in the cloud room of the sun garden.
Podía soñar hermoso en la habitación en la nube del jardín solar.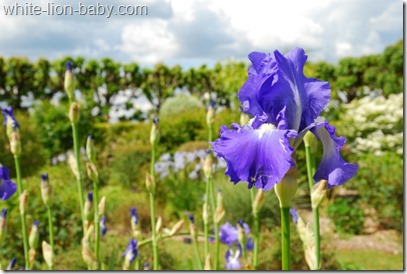 Wolkenzimmer mit Sträuchern und Staudenpflanzen in blau und weiss
La chambre de nuages avec des buissons et plantes d'arbustes dans bleu et sait
Cloud room with shrubs and shrub plants in blue and knows
Habitación en la nube con arbustos y plantas herbáceas en azul y blanco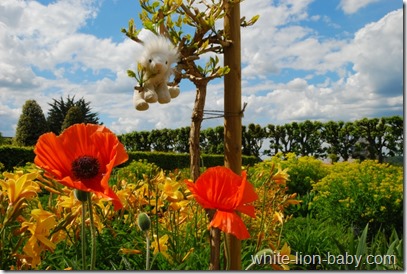 Im Sonnenzimmer mit orangen und gelben Blüten
Dans la chambre de soleil avec les fleurs de couleur d'orange et jaunes
In the solar room with orange and yellow blossoms
En habitación sol con flores naranja y amarillas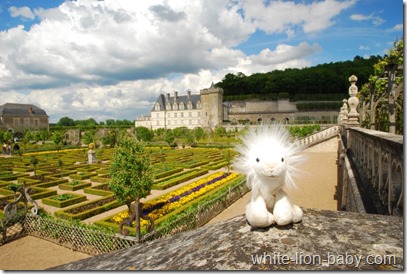 Schloß, Bergfried, Blumen und Gemüsegarten
Château, donjon, fleurs et potager
Castle, donjon, flowers and vegetable garden
Castillo, torre, flores y huerta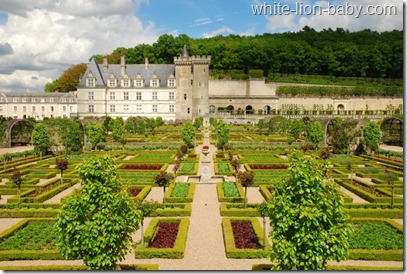 Der symmetrisch angelegte Gemüsegarten
Le potager symétrique
The symmetrical vegetable garden
El huerto simétrico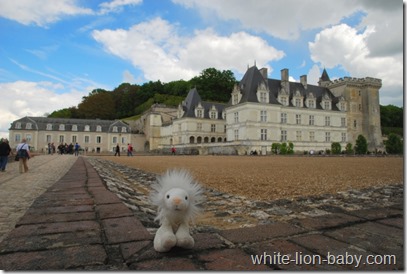 Ende des Rundgangs
Fin du tour
End of the tour
Fin del recorrido