On Curaçao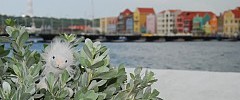 Die ABC-Insel Curaçao haben wir im Rahmen unserer Kreuzfahrt besucht.
We have visited the ABC island of Curaçao within the framework of our cruise.
Hemos visitado la isla de Curaçao de ABC en el marco de nuestro crucero.
Nous avons visité l'île de Curaçao de l'ABC dans le cadre de notre croisière.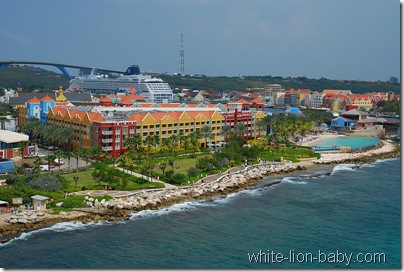 Oh, was für eine schöne Sicht auf Willemstad!
Oh, what beautiful view on Willemstad!
¡Oh, qué hermosa vista de Willemstad!
Oh, quelle belle vue sur Willemstad!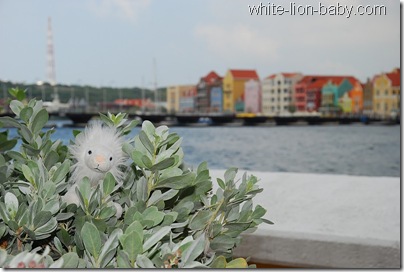 Hinter mir ist die typische bunte Häuserzeile …
Behind me is to see the typical colorful houses line …
Detrás de mí está la hilera de coloridas casas típicas …
On peut voir la ligne de maison multicolore typique …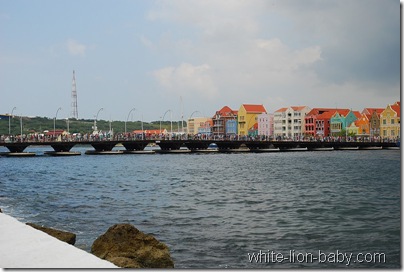 … und die berühmte Königin-Emma-Brücke zu sehen.
… and the famous Queen Emma bridge.
… y el famoso puente de la Reina Emma ver.
… et le pont de l'Emma de l'impératrice célèbre derrière moi.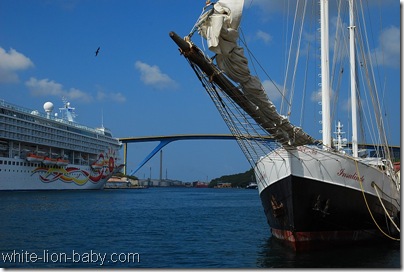 Die Größe von Schiff und Königin-Julianabrücke sind schon imposant.
The size of the ship and Queen Juliana bridge are very impressive.
El tamaño de la nave y puente de la Reina Juliana ya son impresionantes.
La grandeur de bateau et le pont de la reine Juliana est déjà imposant.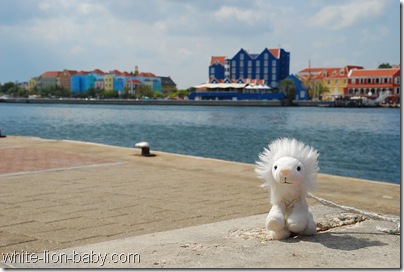 So, jetzt will ich aber Ponton-Brücke fahren!
So, but now I want to drive pontoon bridge!
¡Pero ahora entonces quiero ir con el puente del pontón!
Maintenant, je veux cependant conduire sur du pont de ponton!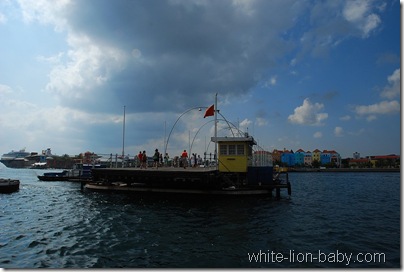 Ah, da legt sie gerade wieder an.
Ah, the bridge is docking again.
Ah, allí está en este momento.
Ah,maintenant le pont est là encore une fois.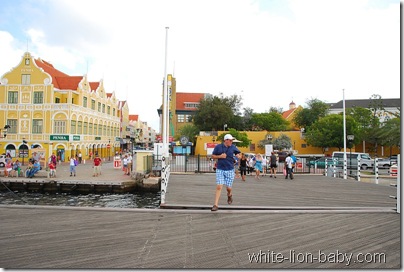 Auf geht's! (Bild anklicken)
Let's go! (click on the picture)
¡Vamos! (clic en la imagen)
Allons-y! (cliquez sur l'image)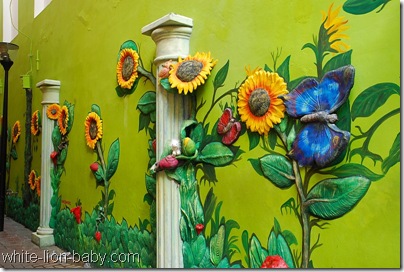 Wer findet mich?
Who finds me?
¿Quien me encuentra?
Qui me trouve?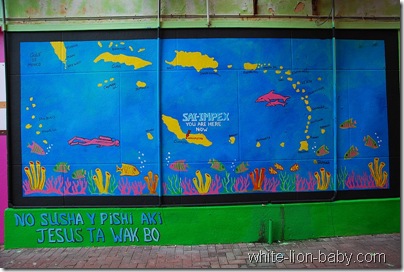 Hier waren wir also genau.
Here we have been so precise.
Aquí estábamos tan precisos.
Ici, nous avons été si précis.