On Aruba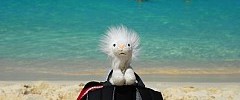 Auch die kleinste der drei ABC-Inseln haben wir auf unserer Kreuzfahrt besucht.
Also the smallest of the three ABC Islands we have visited on our cruise.
También la más pequeña de las tres islas ABC hemos visitado en nuestros cruceros.
Aussi la plus petite des trois îles ABC nous avons visité sur notre croisière.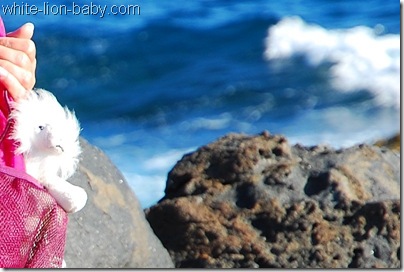 Zuerst ging es zur "Natural Bridge" – die jedoch schon seit 2005 eingestürzt ist.
First we went to the "Natural Bridge" – but since 2005 has collapsed.
Primero fuimos al "Natural Bridge" – pero desde 2005 se ha derrumbado.
Tout d'abord nous sommes allés pour le "Natural Bridge" – mais depuis 2005 s'est effondré.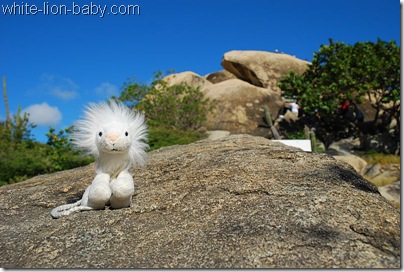 Danach konnten wir die Felsformationen von Casibari bewundern.
After that we were able to admire the Casibari rock formations.
Después de eso hemos podido admirar las formaciones rocosas Casibari.
Après cela, nous avons pu admirer les formations rocheuses de Casibari.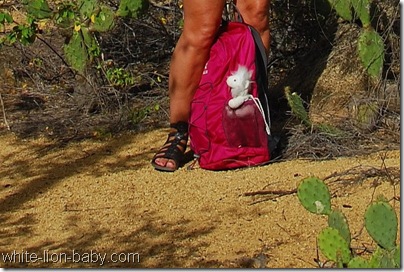 Neben vielen verschiedenen Kakteen gab es außerdem viele Echsen zu sehen.
In addition to many different cacti there to see many lizards.
Además de muchas diversas cactáceas allí a ver muchos lagartos.
En plus de nombreux différents cactus il y voir de nombreux lézards.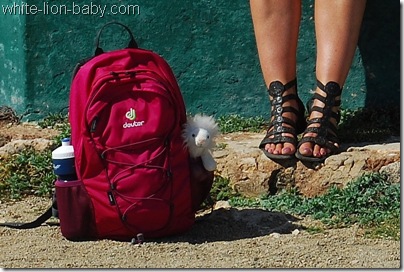 Der Leuchtturm "California Lighthouse" befindet sich im Norden der Insel.
The "California Lighthouse" is located in the North of the island.
El faro "California Lighthouse" se encuentra en el norte de la isla.
Le phare de "California Lighthouse" est situé dans le nord de l'île.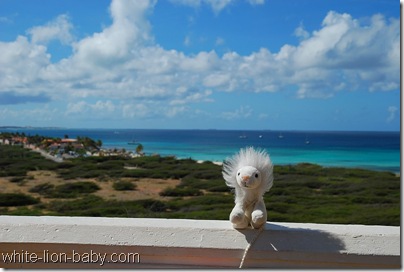 Von hier aus hatten wir einen herrlichen Blick über die Insel und einige Strände.
From here we had beautiful views of the island and several beaches.
Desde aquí hemos tenido hermosas vistas de la isla y varias playas.
D'ici nous avions une vue magnifique sur l'île et plusieurs plages.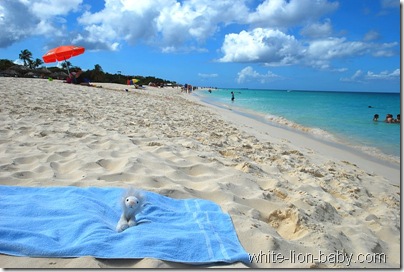 An einem der schönsten gab es eine Badepause – am "Eagle Beach".
At one of the most beautiful there was a break for swimming – at the "Eagle Beach".
En una de las playas más hermosas nos había una estancia para la natación – en la "Eagle Beach".
Sur l'une des plus belles plages nous avons eu un séjour pour la natation – sur la "Eagle Beach".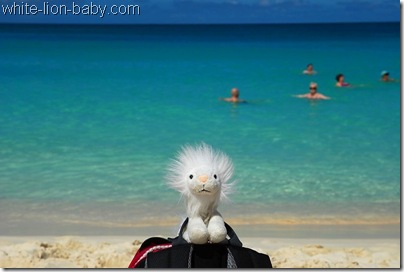 Aruba – One Happy Island! Und wann kommt Ihr nach Aruba?
Aruba – One Happy Island! And when will you come to Aruba?
Aruba – una isla feliz! ¿Y cuando usted viene a Aruba?
Aruba – une île heureuse!  Et quand vous venez à Aruba ?